Big strong, strong, and slim strong tubes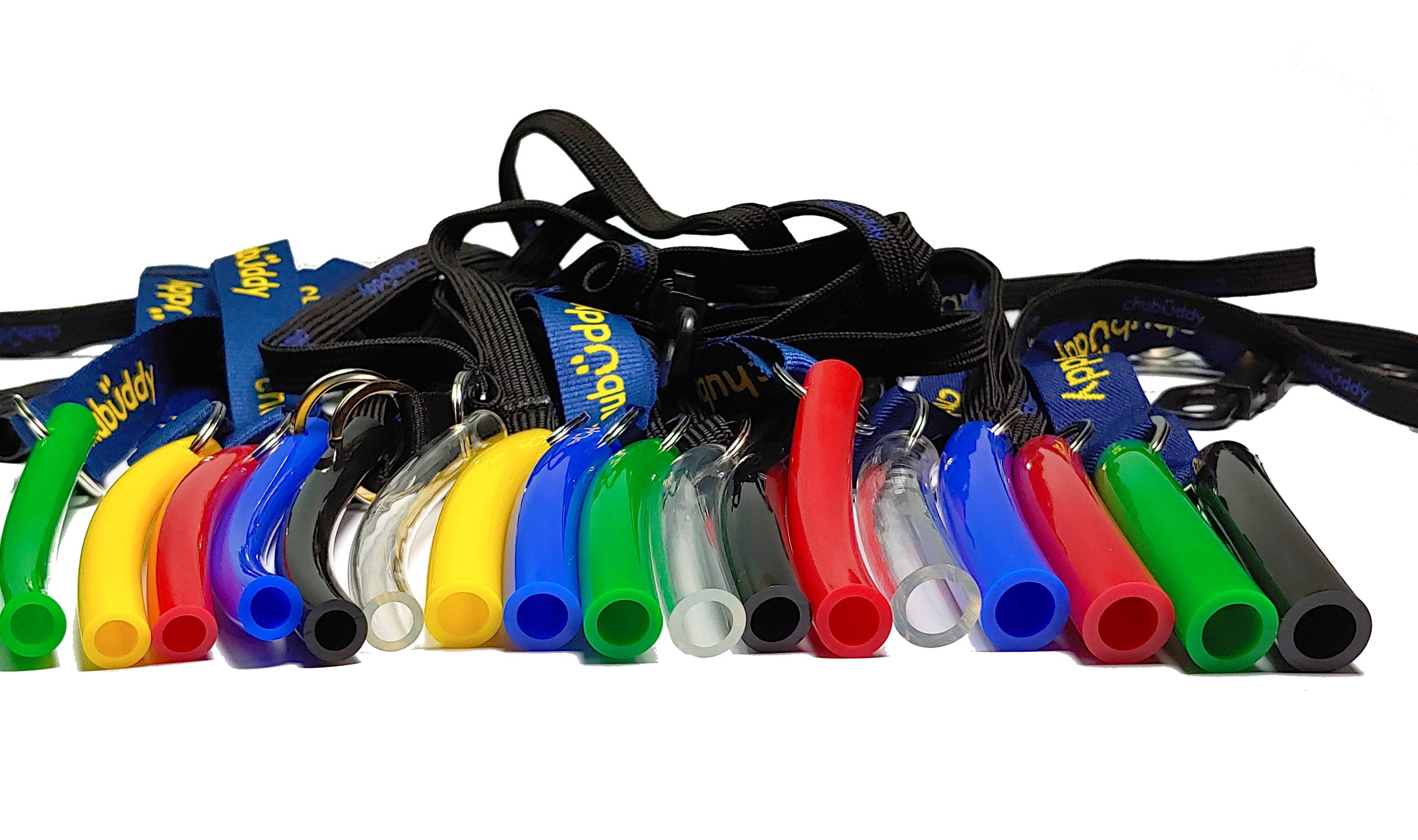 Strong Tubes come in Big Strong 9/16" diameter, Strong regular 1/2″ diameter and Slim Strong 3/8″ diameter widths. 3/8″ diameter are generally more suited for children under the age of 6 or where less drooling is desired. All Strong Tubes are 95A durometer-Hard and are rated ChewFactor 3 which means they are the most durable chews available. In fact, this is the first chew in the industry with the 90 Day, No-Chew-Thu Warranty.*
You can get strong tubes on a clip on lanyard or on a neck lanyard and strap depending upon what your child's preference is.
MADE IN THE USA- Be secure in knowing that all Strong Tube products are made from USA, NSF 61 beverage grade plastics and that Strong Tubes are Chew Factor 3.0 Chews that will hold up to strong chewing.
Have you ever purchased a chew and had your kid chew through it in less than a few days? This just wont happen with a Strong Tube. We stand behind Strong Tubes with our 90 Day, No-Chew-Thru Warranty (only on ChewFactor 3 products).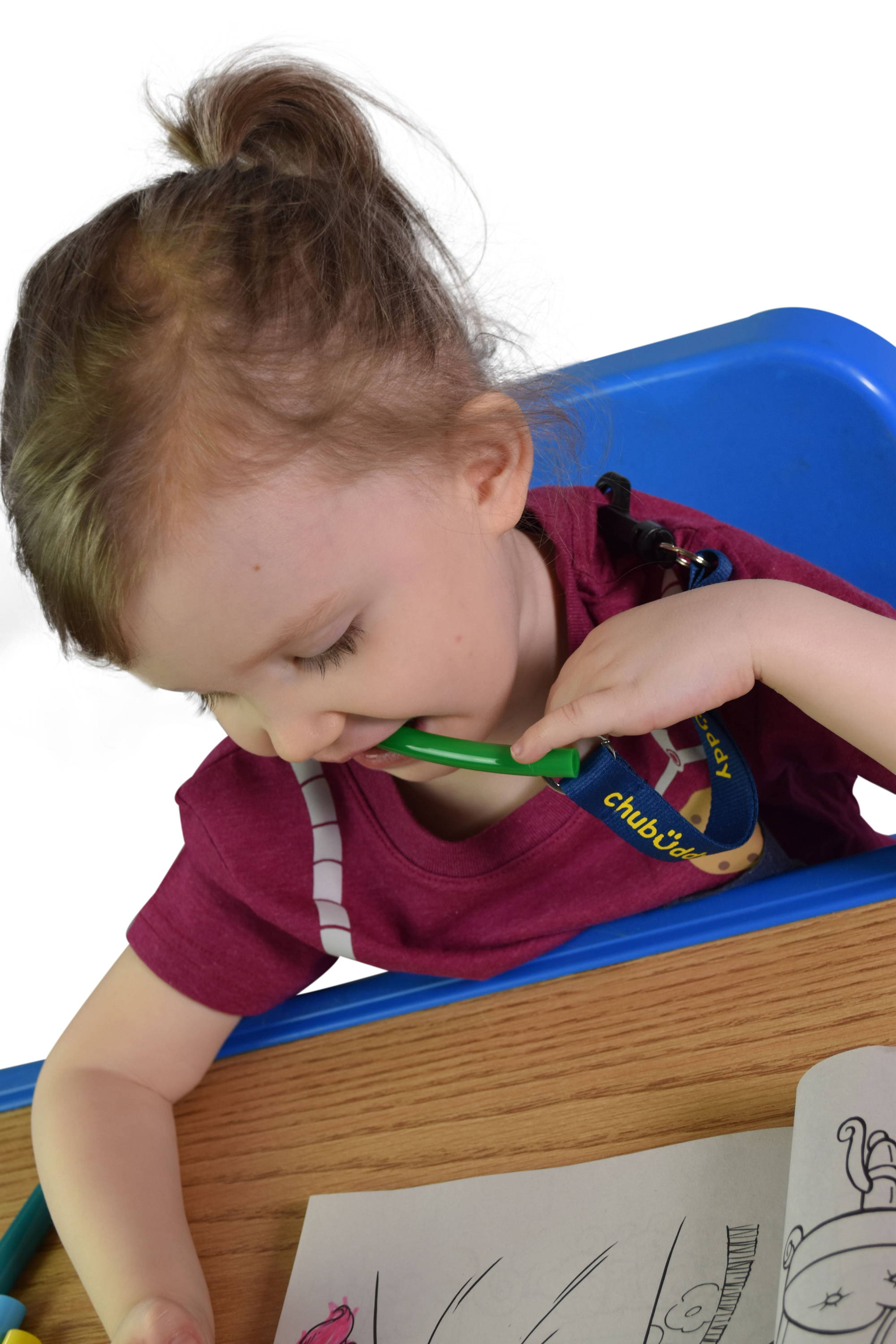 Shop All Strong Tubes - Scroll Below

Free Shipping On USA Orders Over $12!
Strong Tubes Saves Clothing and Fingernails
My son is ADHD and had the front of his shirts soaked all the time, and was chewing his fingernails. He's a heavy chewer so the first products we tried just didn't have the resistance, this product was exactly what he needed, and is now his constant companion! Joe R.

Which strong tube- 3/8″, 1/2″ or 9/16" is best for my chewer?
9/16" Big Strong tubes are the most durable and have the most volume and wall thickness.1/2″ tubes are good for most ChewFactor 3 chewers. Start here (1/2" tube) and if your child needs just a bit more to chew on, move up to the 9/16" Big Strong tube. If less is OK or if you want to decrease the amount of drool, move down to the 3/8" tube.
3/8″ tubes are for younger chewers and feel softer when chewed (though the hardness- durometer- is the same)Alternatively, 9/16" and 1/2″ tubes feel harder when chewed -It has been reported by some chewers that the 3/8″ tube creates or collects less saliva when chewing than the 1/2″ tube.
Deciding between the 1/2″ and 3/8″ diameters depends on how strong your chewer is and their preferences. If in doubt, start out with the 3/8″ tube and move up to the 1/2″ tube if it appears that your chewer needs just a bit more hardness or durability or just prefers the larger tube size.

Are the lanyards non-toxic?
Yes, all Chubuddy lanyards comply with CPSIA guidelines for lead and phthalates. Inks are non-toxic too.