ChewFactor 3- Strong Chewers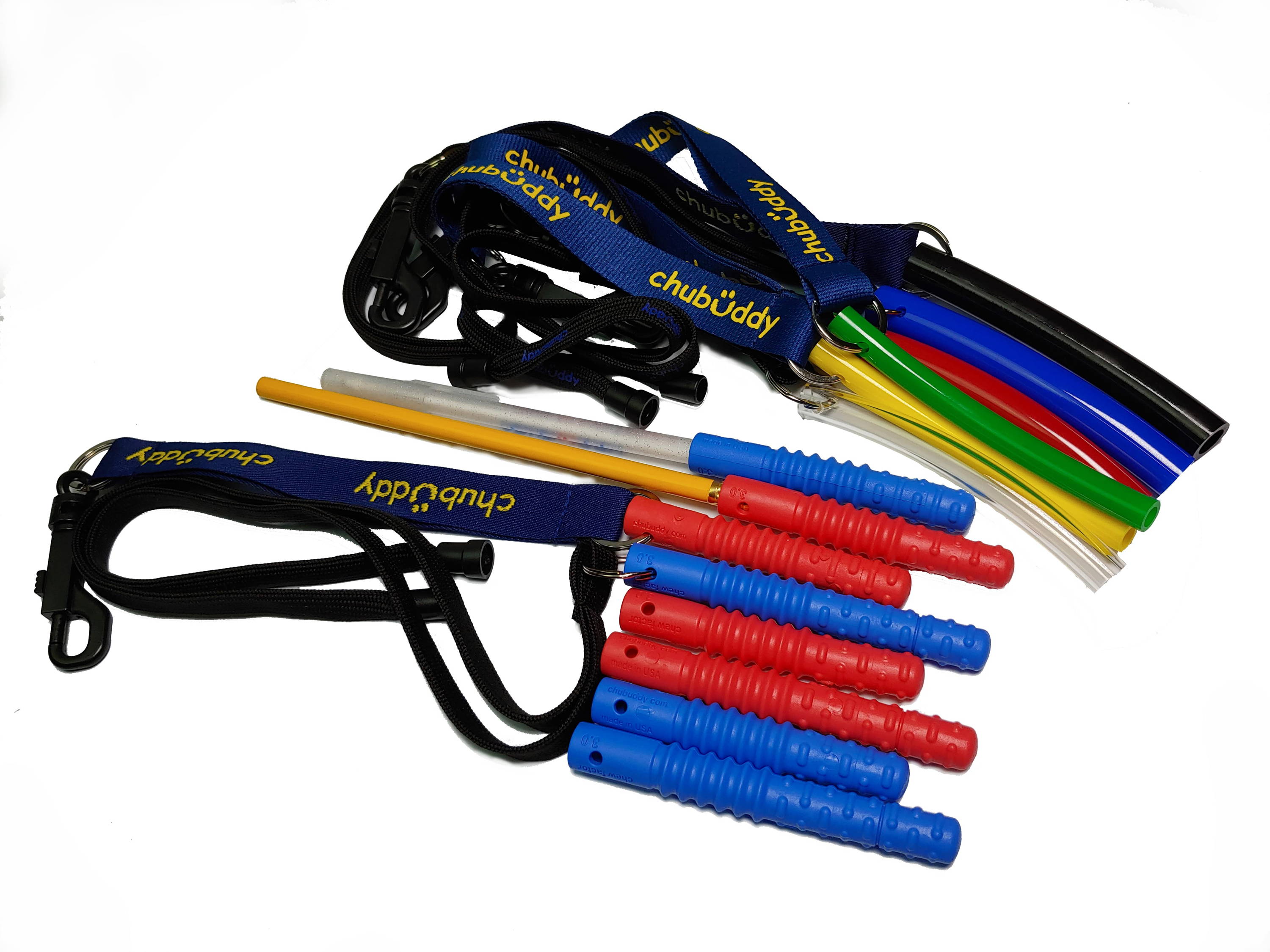 ChewFactor 3 (CF3) chewers are avid, strong, chewers that often destroy whatever they are chewing on. Our own son is a CF3 chewer so we understand the challenges of this type of chewer. This is the chewer who if they do not have a chew during school, will bite on everything- pencils, desks, hands, fingernails- just about anything. They will also come back home with their sleeves and collar of their shirts dripping wet from chewing on them.If your child's pencil (after a few days at school) looks something like this below-

there's a good chance your chewer is a CF3 Strong chewer and needs an appropriate CF3 chew. Chubuddy is the only chew maker that offers a 90 day, No-Chew-Thru Warranty on it's CF3 Strong chews. If yourchewer chews through it in 90 days just email us with a picture and we'll send you a new one.Hardness/SoftnessStrong chewers can select from soft (70A durometer) chews like the Zilla chews to hard (90A durometer) in our Strong Chew products.LengthStrong chewers should observe where they like to chew- tip of the chew, mid part of the chew, or back of the chew. This determines how long the chew should be to accommodate their chewing style and preference.
NOTE: Every child is different and need varying levels of adult supervision when using a chewing device. We recommend adult supervision at all times. This is intended only as a guide to the proper selection of a chew for your child. When in doubt please consult a professional Occupational or Speech Therapist familiar with your child.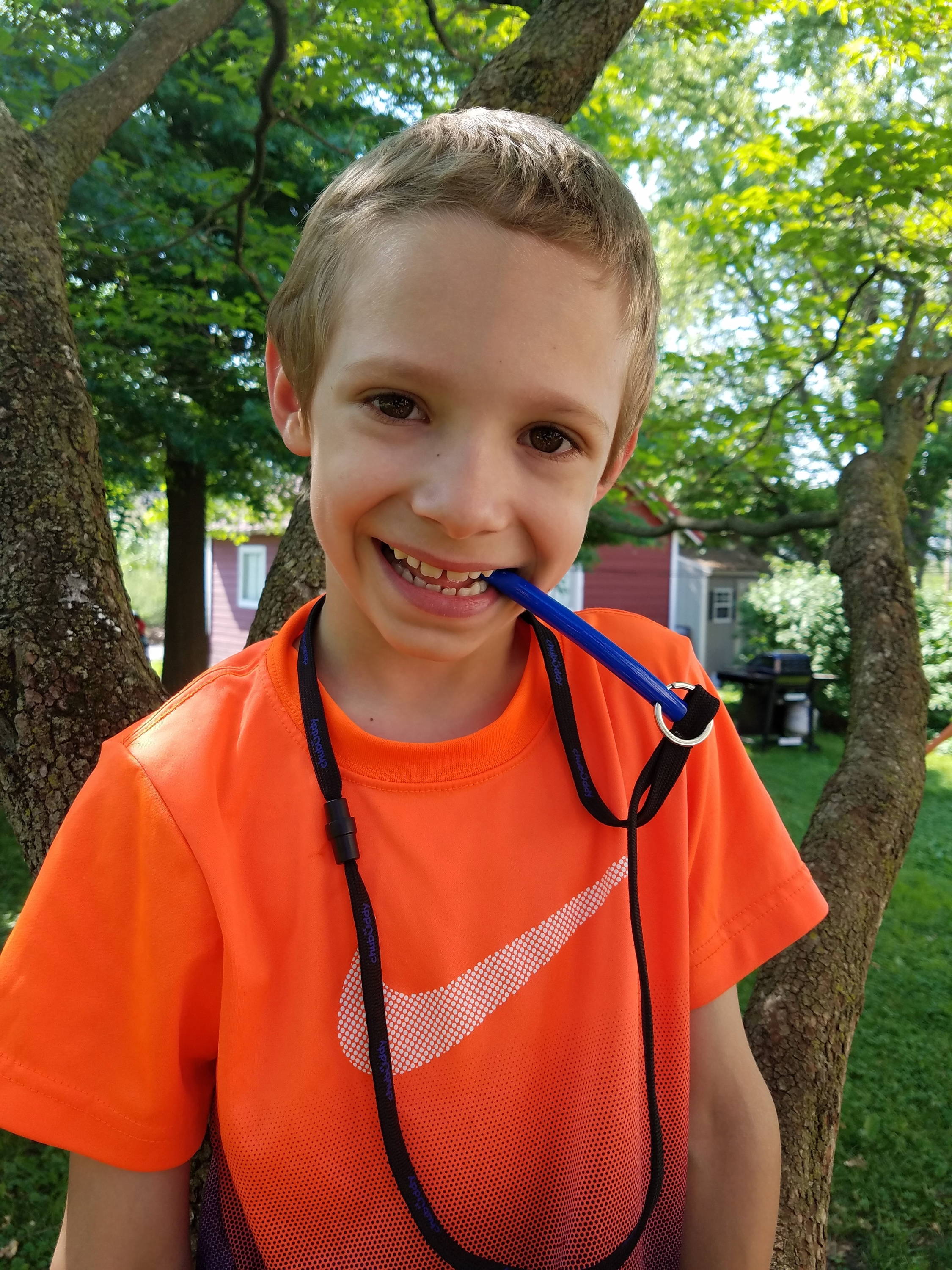 So, your chewer is a CF3 Strong chewer. With Chubuddy you have the choice of a hard chew AND a soft chew. Both chews are rated CF3 and are backed by Chubuddy's exclusive 90 Day, No-Chew-Thru Warranty. Our new line of Zilla products are super strong but are still soft and fun to chew (70A durometer). Our best selling Strong Tubes family of chews are the original (and still loved) chews we developed for our own son. Strong Chews and Zillas come on a variety of different holders and lanyards including clip-on, neck lanyard, and even zipper pulls. You can even put Zillas on your child's favorite hoodie with the Cordzilla product. Shop below for the chew that your kid will love and the one that will last and not get lost!
Shop Zilla - Scroll Below

Free Shipping On USA Orders Over $12!
Zilla comes in many different chew forms- you can get them in either junior-sized lengths (for younger chewers) or regular lengths on clip on lanyard or neck lanyard. They come in a handy zipper pull and as pencil or pen toppers. However you like to wear your Zilla, you can wear your Zilla discreetly. Best of all, Zilla's are super durable AND soft!
Shop Strong Tubes - Scroll Below

Free Shipping On USA Orders Over $12!
Strong Tubes are the original Chubuddy chews that started it all 8 years ago. Strong Tubes last and are there when you need them. They come on either a neck lanyard or shoulder clip-on and are ready when you are. They range in diameters from the Slim Tube (3/8"), to the Strong Tube (1/2") and to the widest, toughest tube- the Big Strong Tube (9/16"). Strong Tubes come in a variety of colors including red, green, blue, yellow, black and clear. Best of all, Strong Tubes are backed by Chubuddy's exclusive 90 Day, No-Chew-Thru Warranty.