ChewFactor 2- Medium Chewers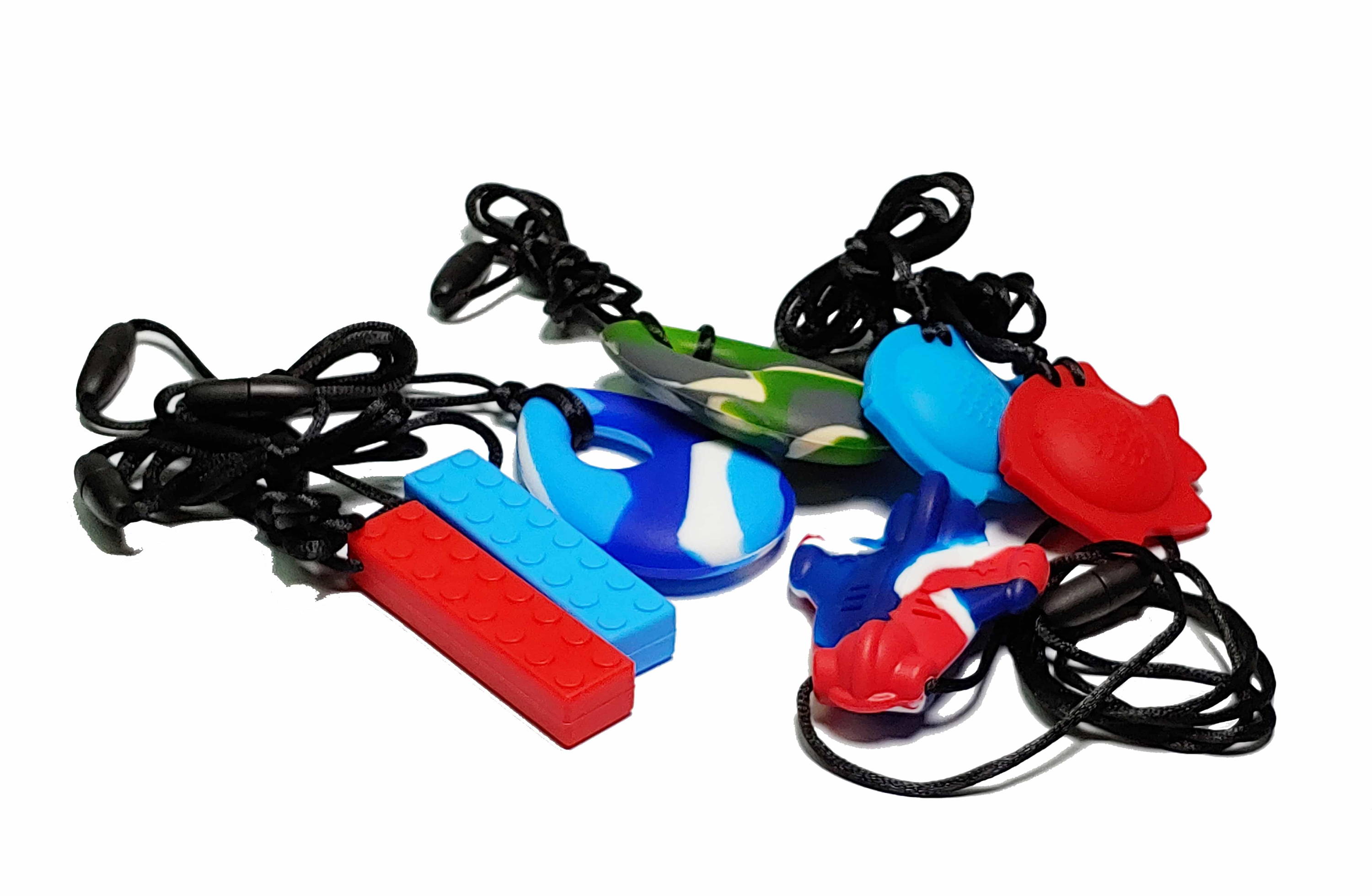 ChewFactor 2 (CF2) chewers are moderate chewers that occasionally damage something but not always. A CF2 chewer will bite on pencils, fingernails and other items. They may also come back home with their sleeves and collar of their shirts wet/moist from chewing on them but usually will not bite holes in them.
If your child's pencil (after a few days at school) looks something like this below-
there's a good chance your chewer is a CF2 Medium chewer and needs an appropriate CF2 chew.
Length
Medium chewers should observe where they like to chew- tip of the chew, mid part of the chew, or back of the chew. This determines how long the chew should be to accommodate their chewing style and preference. Chew shape choices will be determined in part by the chewing location preferred.
NOTE: Every child is different and need varying levels of adult supervision when using a chewing device. We recommend adult supervision at all times. This is intended only as a guide to the proper selection of a chew for your child. When in doubt please consult a professional Occupational or Speech Therapist familiar with your child.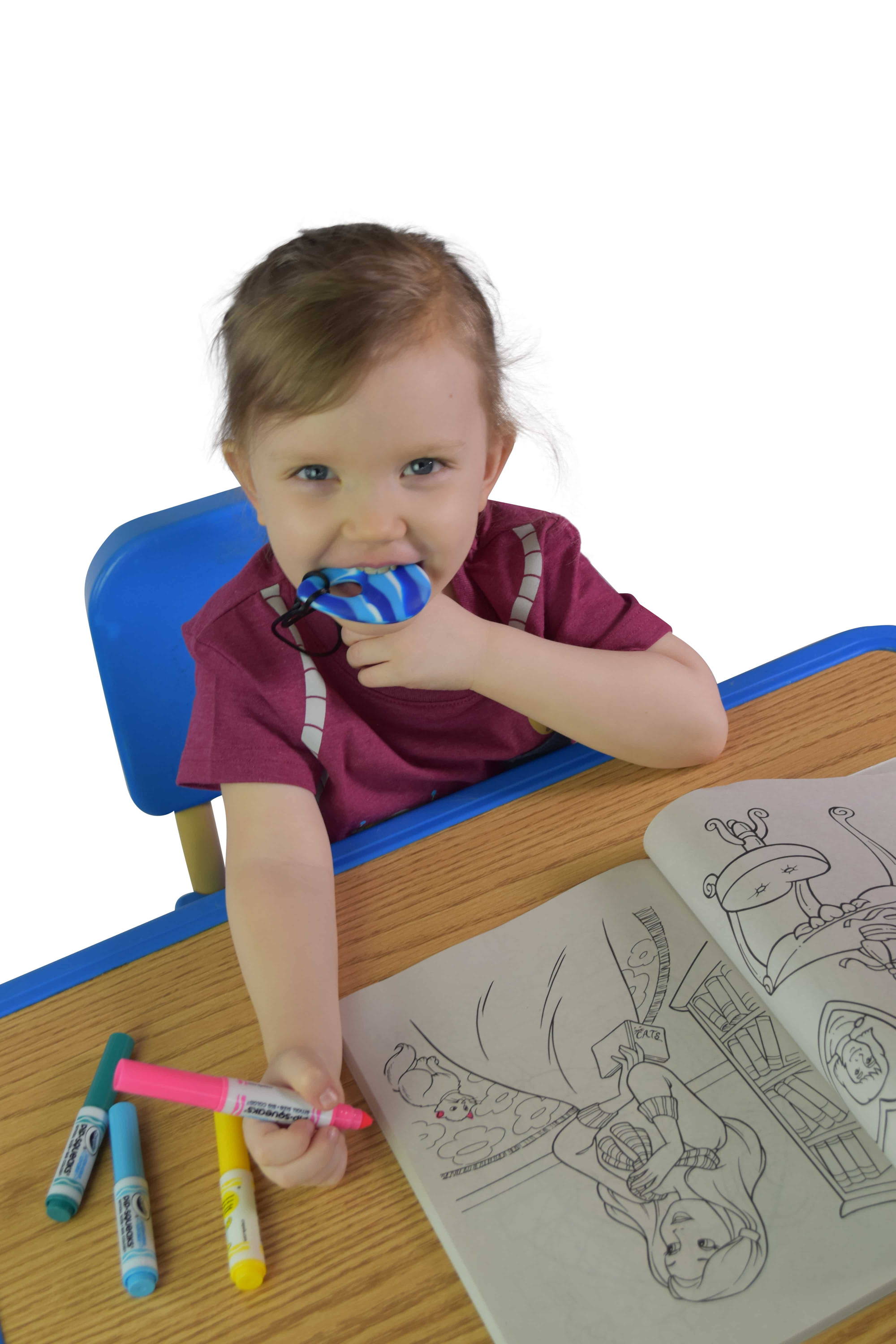 Thicker or thinner, longer or shorter, smooth or textured?
So, your chewer is a CF2 chewer. There are lots of choices for a CF2 Medium Chewer. Pay attention to where your chewer likes to bite on the chew. If biting with the back molars, you will want to choose a chew that is longer and thicker. Also note chew preferences for textured or smooth areas. If smooth chew surfaces are preferred choose a chew that does not have a lot of details molded into it. If you notice that a chew has had a piece bitten off, discard that chew immediately and consider moving up to a CF3 Strong chew.
Shop chewFactor 2 Chews - Scroll Below

Free Shipping On USA Orders Over $12!
New- Rolla chew and bumpy bloks
Springz bracelets are super fun to stretch, chew and fidget. You can get Springz in a rainbow of colors including transparent ones too. Very discreet and always available, Springz are a perfect accessory for the kid that needs to fidget and occasionally chew.Springz are made of a non-toxic plastic which is BPA-Free, Lead-Free, Latex-Free, Phthalates-Free, and PVC-Free. Spiralz are designed for light chewing only. If your child has autism, ADHD, Sensory Processing Disorder, anxiety or just needs a handy, discrete fidget- Springz may be the solution you are looking for to maintain calm and satisfy their need to fidget.