anatomy of chews, lanyards and holders
How strong is your chew, how strong is your chewer?
ChewFactor is the durability of the chew and also a reference to the strength of the chewer. If you have a strong chewer, it is very important to have a ChewFactor 3 Strong chew or the chew may get bitten to pieces.
How hard or soft is your chew?
Hardness can be measured with something known as durometer. We use the Shore A scale to define the hardness/softness of our chews.
Chubuddy makes chews from 65A durometer Soft, 75A durometer Medium, and up to 95A Hard.

all about lanyards and holders
The 3 ways to attach your lanyard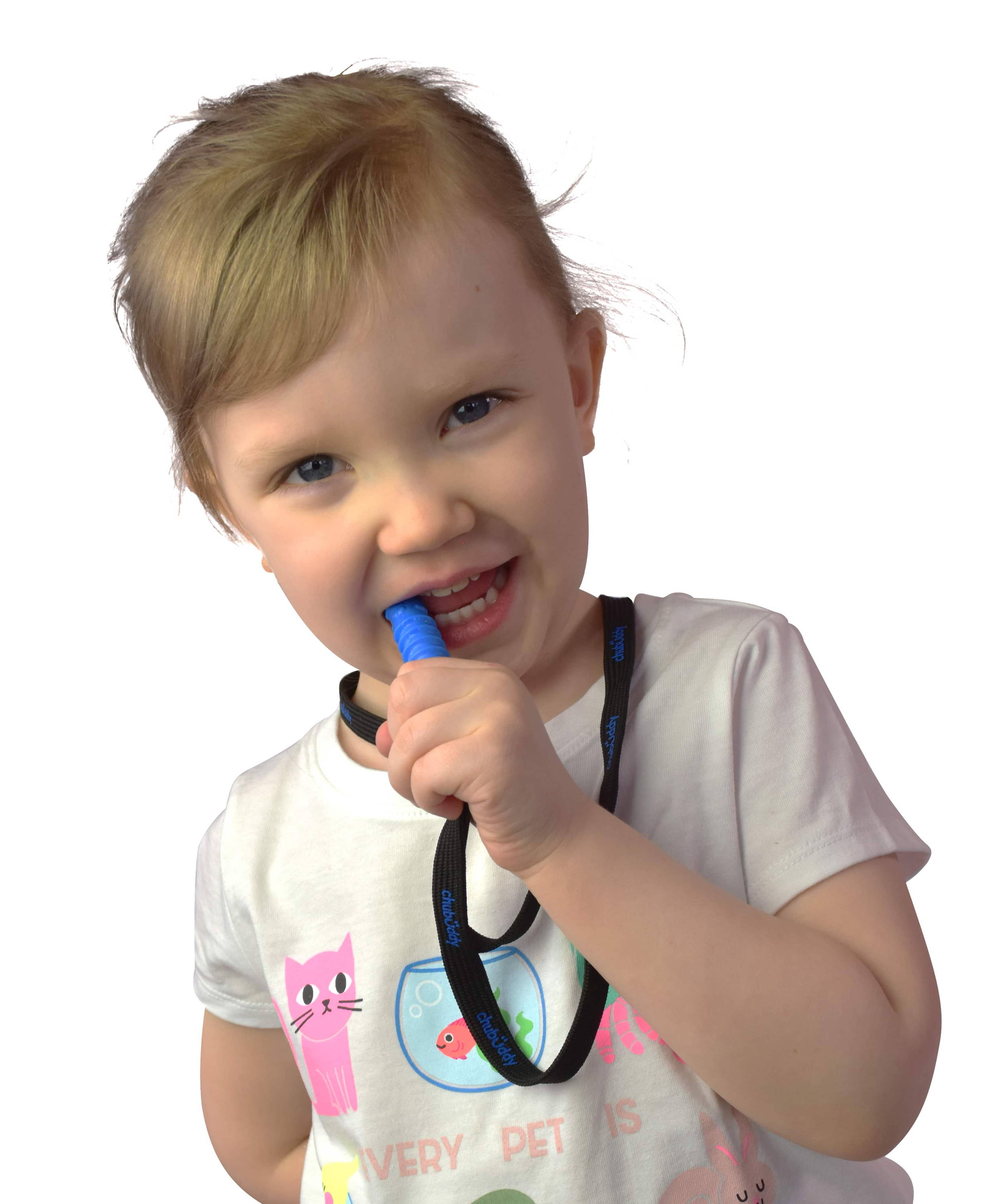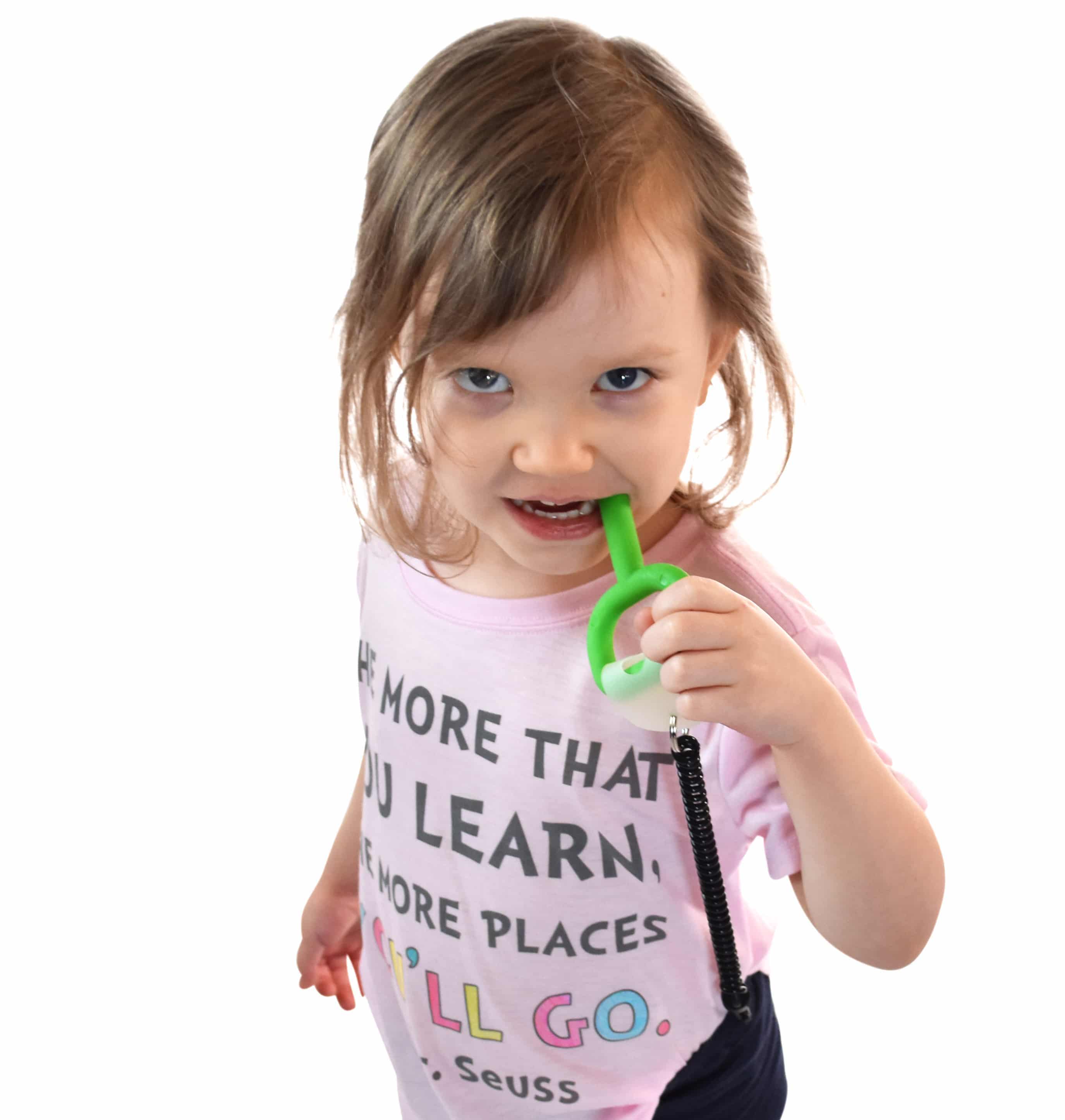 If your child does not tolerate wearing a necklace and needs ready access to a chew at a moment's notice, a clip on shoulder holder may be a good choice. The clip on attaches to the shirt collar or shoulder and can be positioned for easy reach. Since the clip on lanyard is only 8" long, it cannot be used to swing at others and is not a strangulation hazard.
If your child does not mind wearing a necklace, the neck lanyard option may be the right choice for you. The neck lanyard is 16" long (doubled up) and keeps the chew handy or can be stowed away under the shirt until ready for use. Comes with a breakaway clasp in case the lanyard gets caught or pulled suddenly.
If your child does not like to wear a necklace and the clip on shoulder option is not appealing, the Springz Chew Holder provides the option of clipping the chew to a belt loop, waist of the pant or even onto a backpack for easy access to the chew. Chews can be stored in a pants pocket and taken out when needed.
how to use the chubuddy universal strap
The Chubuddy Universal Strap was originally designed to hold Chewy Tubes (r) that our son needed to have on him at all times. We found later that it worked with a lot of other chew shapes as well- P's, Q's, ARK Grabbers (r), Chew Stixx (r) and others. The Universal Strap and either the clip on, springz chew holder or neck lanyard options keep your child's favorite chews off the ground, clean, sanitary and available when needed. They also help to prevent chews from getting misplaced, thrown, or lost.